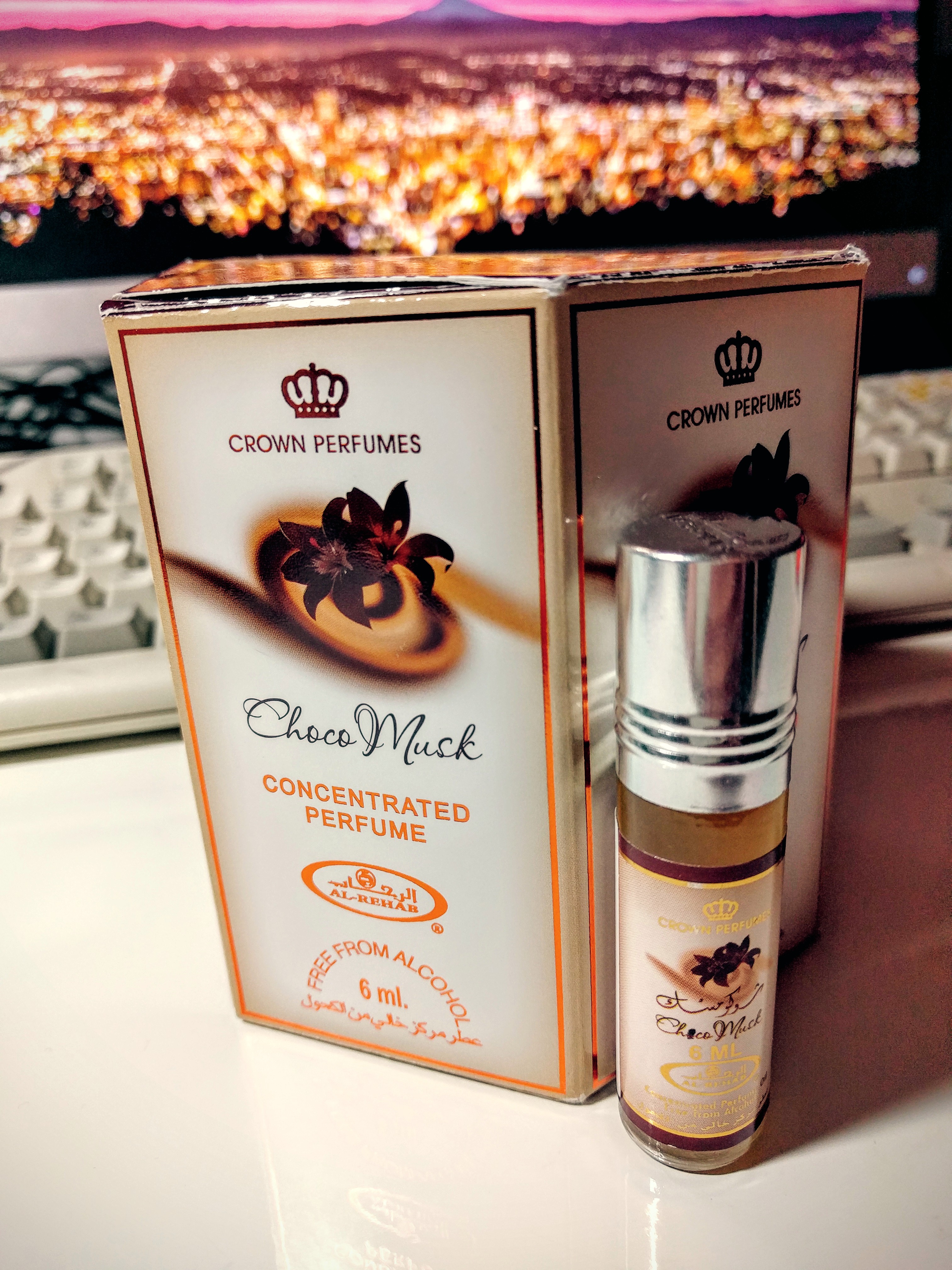 This is my first perfume oil/attar, I have to say I am quite impressed by it.
I adore oriental culture. I prefer sophiscation over simplicity.
I like dark, dense, rich scent, which shows marks of history. And I am very bored with the western happy and fresh mall scents, yet not satisfied by the so call "oriental accord" interpreted by western perfumery. So I went online and searched "middle east perfume", and what I found truely suprised me. They are so cheap! I mean extremely cheap, comparing to the price tags we are used to in the western world.
So I randomly picked a popular one, which is this choco musk by al rehab. Upon opening the bottle I know this is not bad. It is a smell that is unique, something makes you remember it.
First of all, it is a gourmand. No question about that. Chocolate, milk, caramel, vanilla, you name it. But that is not all, there is also this spice mixed in it. Some will say it smells a bit plastic, well I know saffron can sometimes do that to your nose, so I suspect it is saffron but I am not sure.
It becomes darker with time, which is exactly what I like about it. There is also an earthy dry smell in the dry down, which I guess might be pachouli, cause I experienced the same in the dry down in Angle Men by Theirry Mugler, which is a similar kind of chocolaty scent.
It smells distinctly arabic, I still don't know what causes that, but you know it comes from the east.
In one sentence, it smells like dark chocolate cookie with a bit of oriental spice and a drop of milk.
I got a 6 x 6ml box, which will probably last me a life time.
Projection and longevity are decent, not beast mode though, which is a good thing for me. Just one or two dabs will last you a whole day.
This perfume oil makes me question the western perfumery industry, I have 60 - 70 euro big brand bottles, Chanel, Dior, Hermes. But how much is spent on the commercial ads, models, campaigns, I don't know. But I found the middle east perfumery more honest and humble. They do it like commodity not luxury, which I respect a lot.