A great place to get books
I just discovered this online book shop BetterWorldBooks. They have a pretty good computer books selection, and some of them are dirt cheap. So I made two orders today.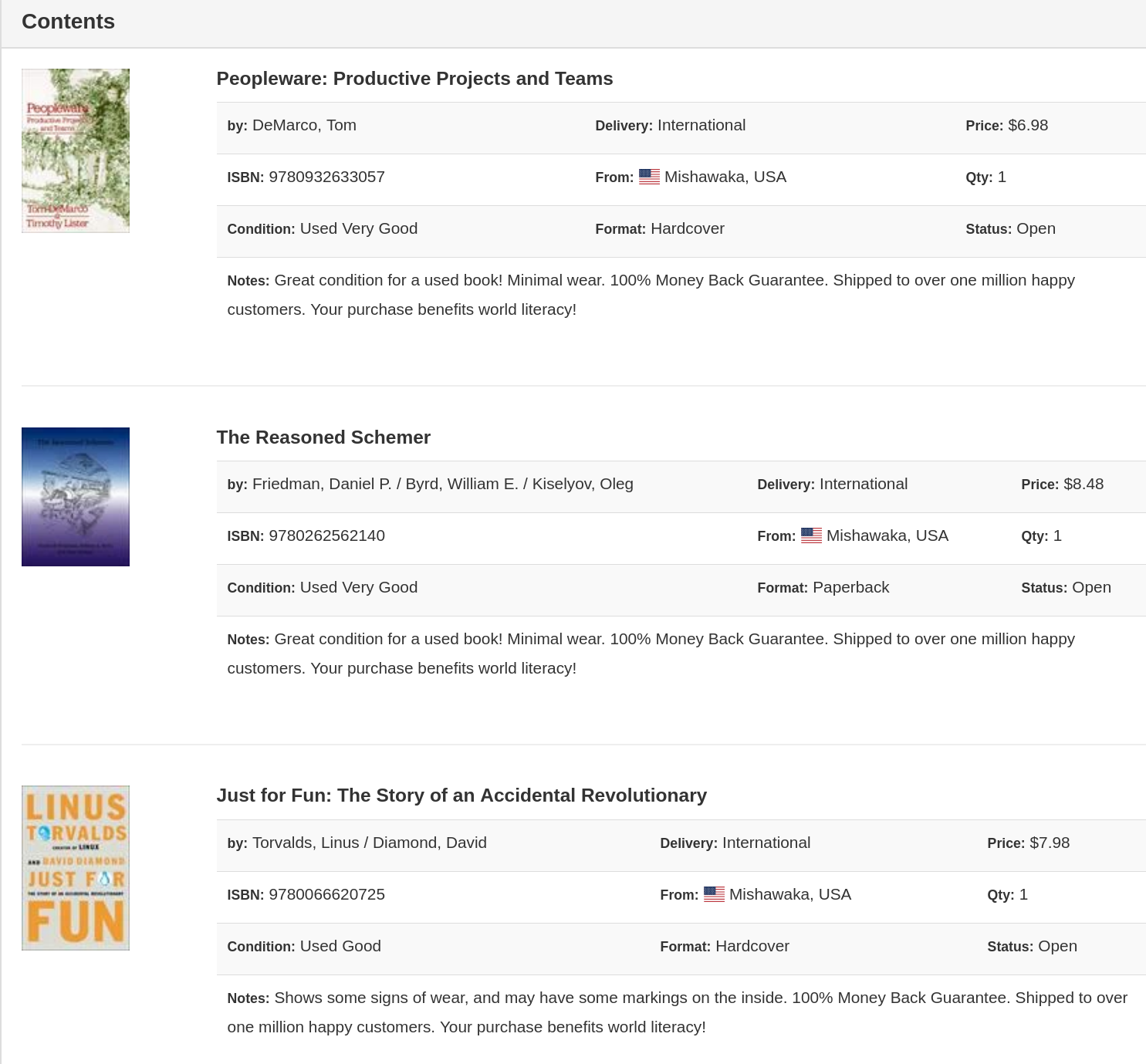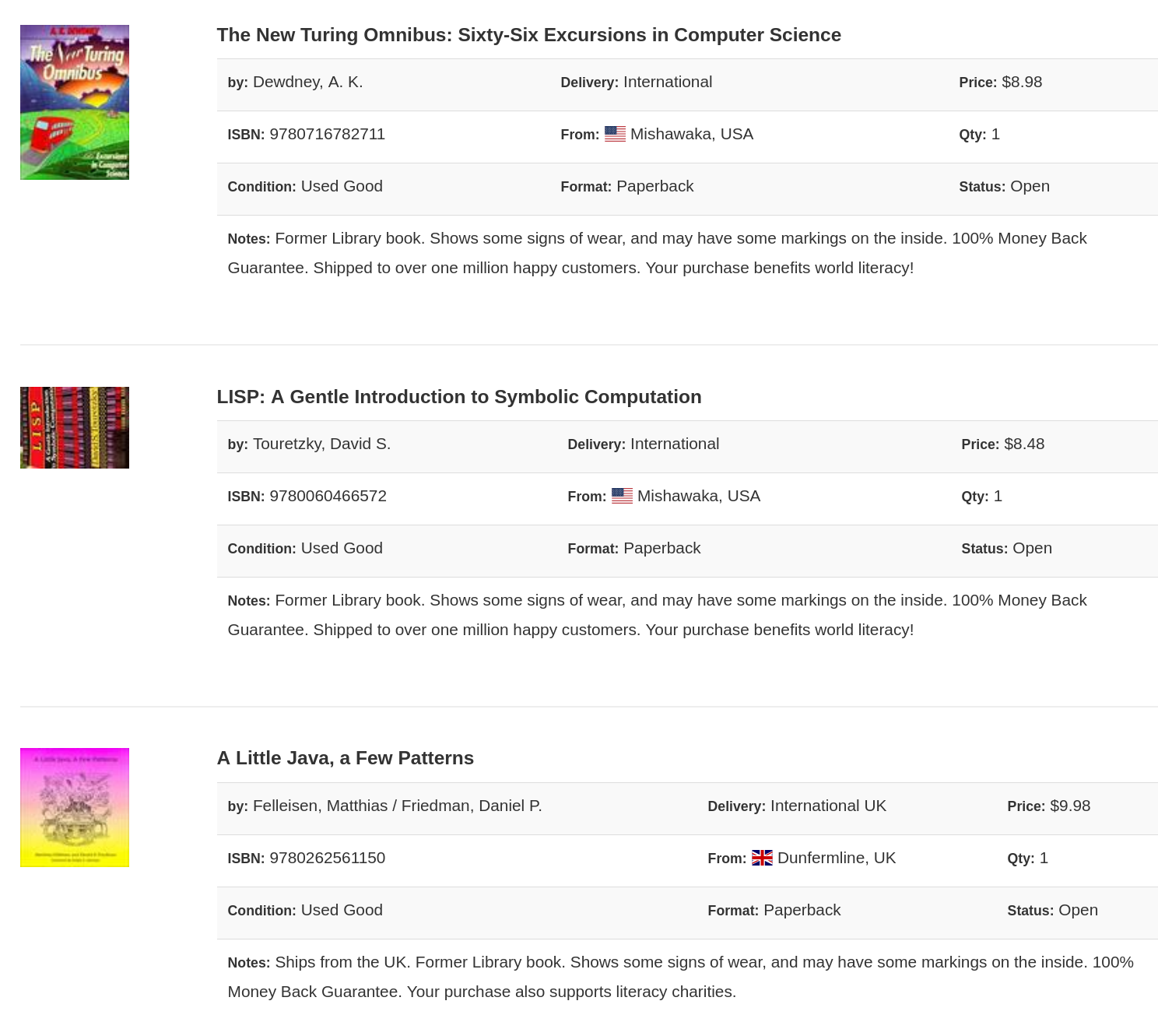 No shipping fee, plus I also caught the last day of Spring discount. :>
Highly recommended!